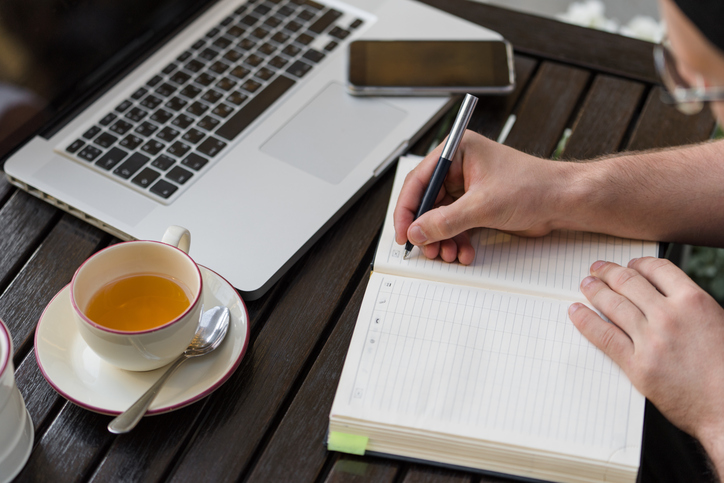 It's January. A new year. A new set of marketing goals to achieve and fun new content to create. A fresh slate.
But one thing that hasn't changed is your lack of time. Even the most heroic of marketers and editors and writers can't have ALL the ideas.
If you're starting the year without a real content calendar (no judgment, I promise), you are likely going to need to pull in various members of your team to brainstorm some ideas throughout the year. Or perhaps you will turn to your creative colleagues to brainstorm concepts and story ideas for a magazine or newsletter. And, of course, we all know that plenty of surprise projects will pop up throughout the year. Where will all the ideas come from? Working in a vacuum is no fun and not particularly effective either.
But a frequent challenge is that many teams and departments are spread out geographically. We have people in various offices, and we have remote contractors and work-at-home employees. And those people have great ideas that we need to be able to tap into.
Brainstorming sessions can be a lot of fun. But the reality is that with remote (or just busy) teams, sometimes you need to abandon that vision for the perfect team brainstorm over coffee (or wine) and pastries (or cheese). Technology can be a powerful ally in helping you collect ideas and maximize everyone's time.
Here are a few ways to use technology for your next virtual brainstorm.
Video
Just because you can't meet in person doesn't mean you have to give up on the idea of a big group brainstorm. Platforms like Zoom, Google Hangouts and Skype allow you to pull your team together to share ideas and build on them in real time. And, just as you would in person, someone will need to be responsible for capturing the ideas. Consider doing this in a shared document that everyone can see.
Instant messaging
You could use Google Hangouts, Skype or Slack. Create a special channel for your virtual brainstorm, and invite people to throw their ideas into the mix. You can make it a several-days-long conversation, which gives people who need time to think the opportunity to do so. Or you could make it a live session, asking people to chime in during a specific one- or two-hour block.
A shared document
Personally, I love using a shared document to brainstorm virtually. I did this with a writing partner recently for my own content planning purposes, and it was perfect for our purposes. We used a Google doc. But you can use an Office 365 Word doc or a document on a shared server. Each team member can track their changes in editing/review mode or simply use a different color. And you can use the comments for additional exchanges and conversation. What I love about this is that you are able to document all the ideas in one place along with reactions. Then you can transform your brainstorming document into a more robust strategic or creative brief that is shareable with other members of your team or stakeholders. And when you have people working in different offices or different time zones on different schedules, this gives everyone an opportunity to engage in the creative process at a time that makes the most sense for them.
Collaboration or productivity platforms
If you already have a productivity system that you use, consider using it for brainstorming. Trello (an app I love!) is one great option. People can add their ideas into cards in a brainstorm list. Then, you can simply drag the cards into new lists — whether those are organized by month or by initiative/project. This new board can then become your content calendar for the year, and you can use it to assign pieces to your team as well. Consider getting creating with Evernote, Asana or other applications too.
Happy Brainstorming!
OK, your turn. What tech tools have you found helpful for virtual brainstorms? Share in the comments!