AVC Blog Picks Up Two Platinum Awards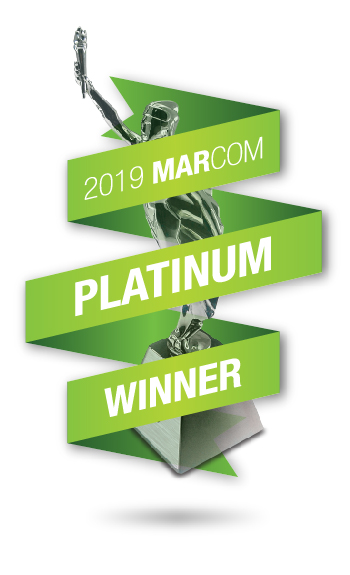 Oct. 28, 2019 — Active Voice Communications is proud to announce we have been honored with two platinum MarCom Awards in the 2019 competition.
First, our blog earned a platinum award for Digital Media/Web Element/Blog Overall, and our March 2019 post on why grammar matters won Platinum in the Digital Media/Web Element/Single Blog Post category.
Administered and judged by the Association of Marketing and Communication Professionals (AMCP), the MarCom Awards is an international creative competition that recognizes outstanding achievement by marketing and communication professionals.
In the past, about 15 percent of entries have won Platinum.
---
AVC Blog and Newsletter Earn Awards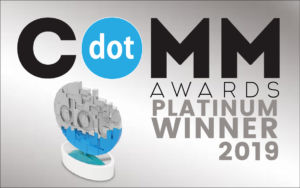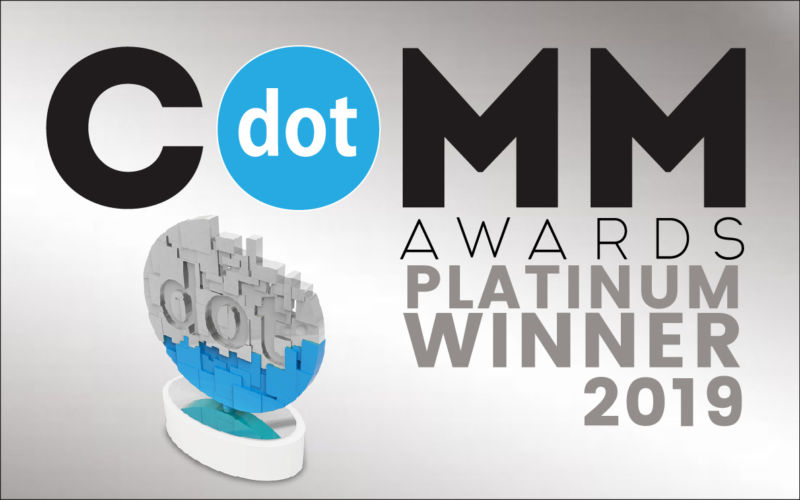 July 20, 2019 — Active Voice Communications was honored this week with two dotCOMM Awards in the 2019 competition. Our blog earned a Platinum Award for Content Marketing/Company Blog, and our newsletter is a Gold Award winner for its content. (Check out past newsletters, then subscribe at the bottom of the page.)
The dotCOMM Awards is an international competition honoring excellence in web creativity and digital communication.
dotCOMM entries come from corporate communication departments, public relations firms, digital shops, advertising agencies and freelancers. Entrants include designers, developers, content producers, digital artists, video professionals, account supervisors, creative directors and corporate executives.
The competition is administered by the Association of Marketing and Communication Professionals. The international organization oversees awards and recognition programs and honors outstanding achievement and service to the profession.
Judges are industry professionals who look for companies and individuals whose talent exceeds a high standard of excellence and whose work serves as a benchmark for the industry. dotCOMM entries are submitted from throughout the United States, Canada and many other countries. Typically, about 13 percent of entries win Platinum (the top award), and around 13 percent the Gold Award.