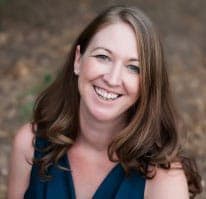 Stephanie Conner has more than 15 years of professional journalism, content marketing and public relations experience. She specializes in strategic content solutions that combine intelligent copywriting, savvy marketing and compelling storytelling.
Stephanie founded Active Voice Communications in 2009 and has a track record of award-winning work that has appeared in AAA Arizona's Highroads, PHOENIX Magazine, Vim & Vigor and more than 20 other custom and newsstand publications. With a focus on healthcare and technology companies, Active Voice Communications helps clients develop content for print, online and social media distribution.
Stephanie's work has helped market many prominent brands across the country, including the Cleveland Clinic Hospital System–East Region, Kaiser Permanente–Colorado, Baylor University Medical Center, the Denver Museum of Nature & Science, Healthways, MicroAge and the Greater Phoenix Chamber of Commerce.
She has worked as an associate faculty member at the Walter Cronkite School of Journalism and Mass Communication at Arizona State University, her alma mater. And for three years, she served on the board of the Phoenix chapter of the International Association of Business Communicators, where she led community involvement programming and member communications efforts.
She discusses business communication and content marketing — and offers free writing tips — on her blog and via Twitter @TheActiveVoice.