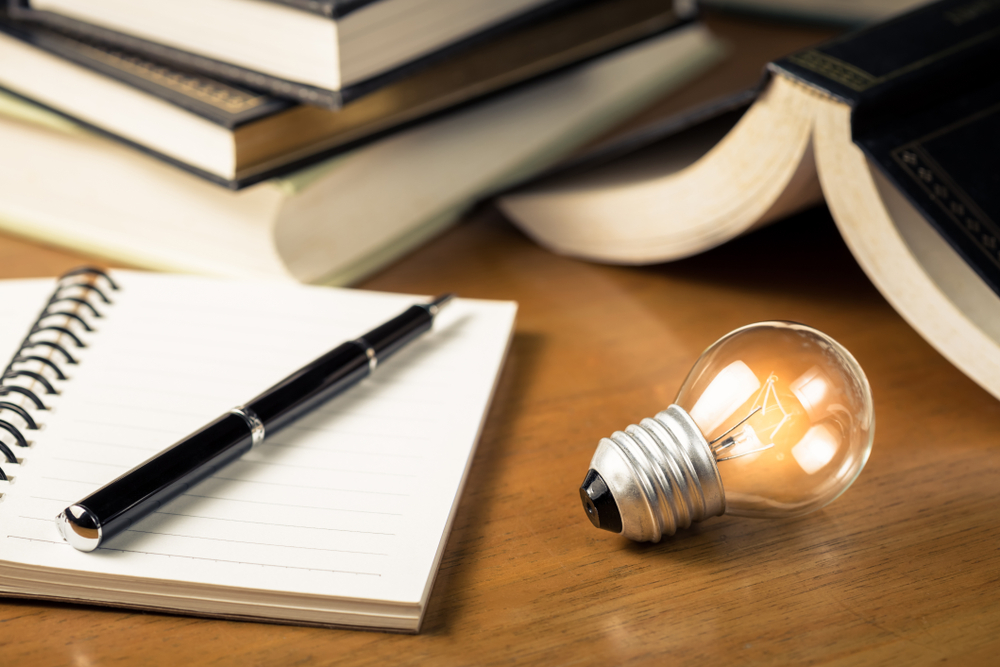 It's become second nature for you to pluck quotes from your content and turn them into social media posts. It's a quick and simple way to get more out of your investment. But could you be getting an even better return by taking a single story and telling it multiple ways? 
Content production can be expensive, and if you're paying for content and using it singularly, you're leaving money on the table. A powerful story can be told in many ways. You owe it to your audience — and your budget — to tell it in more than one way. After all, we know people consume information in a variety of ways. Why not give as many people as possible a chance to enjoy it? 
With a little planning, you can get many miles out of a single story. So the next time you're, say, interviewing a customer for a video, be sure to get permission to also use their story in a magazine article, blog post, newsletter story, etc. 
A Matter of Medium
When we talk about getting the most out of a story, we're talking about more than simply editing a long-form narrative into multiple blog and social posts (you should already be doing that). To truly get the most out of a story, you'll need to tailor it to the type of medium you'll use to tell it. 
I'll use a story I shared on my Kiddos in the Kitchen podcast last year as an example. I did a segment in which I interviewed Meghan Stott, who is a mother and a teacher for the blind and visually impaired. The purpose of this particular episode was to highlight how Meghan works with her visually impaired daughter Kaitlin in the kitchen. But there were lots of ways we can reimagine Meghan's story for various mediums.
The podcast
Even though I try to keep all my interview segments on Kiddos in the Kitchen to 15 minutes runtime or less, my interview with Meghan lasted an hour. That gave me plenty of audio to work with and options in editing. It also allowed me to get more details that I could use as background in other formats. Were I a radio host, I might have produced several shorter interviews with Meghan and others to tell a different story. 
Blog post
Turning an interview into a blog post is a natural progression, but it, too, can take different directions. My friend and colleague Amy Lynn Smith collaborated with me on this project from the beginning. Amy and I worked together to develop the questions I would ask in the podcast interview. And she was on the line, listening and taking notes during my discussion with Meghan. She then developed a blog post on holiday cooking for the American Printing House for the Blind. But there were — and still are — many angles we could take from the same interview, including how cooking is a sensory exercise, tips on how to adapt cooking for children of all abilities or how to help a visually impaired child navigate a kitchen. 
Magazine article
OK, now let's think like a magazine editor. If I were to tell the same story in a magazine, I could write something similar to what Amy did or any of the ideas above. Or I could lean on the visual benefits of a magazine layout to help convey my message. 
Perhaps the entire two-page spread is a picture of Meghan and Kaitlin in their kitchen. A headline and a couple of paragraphs introduce the duo, and then we could use arrows and callouts to highlight all the ways they have modified their kitchen for Kaitlin to cook. Then maybe there's a sidebar with Meghan and Kaitlin's favorite recipe.
Video
If we wanted to produce a video story, it could be very similar to the podcast — an interview with Meghan. Or, we could shoot Meghan and Kaitlin cooking together to give parents an even clearer idea of how they adapt common techniques for Kaitlin's abilities. Or perhaps we call out some of the more emotional elements and tell the story of how cooking with children can bring families closer together.
Social posts
It'd be easy to pull a few interview quotes and post them on Instagram and Facebook, but if we really wanted to make the most out of Meghan's story, we could post photos of kitchen modifications and ask followers to share their own. We could even hand things over to Meghan and Kaitlin for a social media "takeover," in which they post short videos of their time in the kitchen together and answer viewer questions. 
The Importance of Planning
We could go on and on with ways to use a story like Meghan's, but you get the idea. Ultimately, the point is really that it pays to do a bit of strategizing up front, so you can get the most out of your investment. You certainly don't have to use every medium for every story, but there is a benefit to getting as much info up front to give yourself flexibility on the back end. If you wanted to, you could probably produce enough original and engaging content to last you months from just a handful of video interviews, say, on a quarterly basis.

As marketers, we only have so much time and budget to go around. But getting creative and strategic with our resources to tell stories in a variety of ways for multiple audiences is a win-win-win.