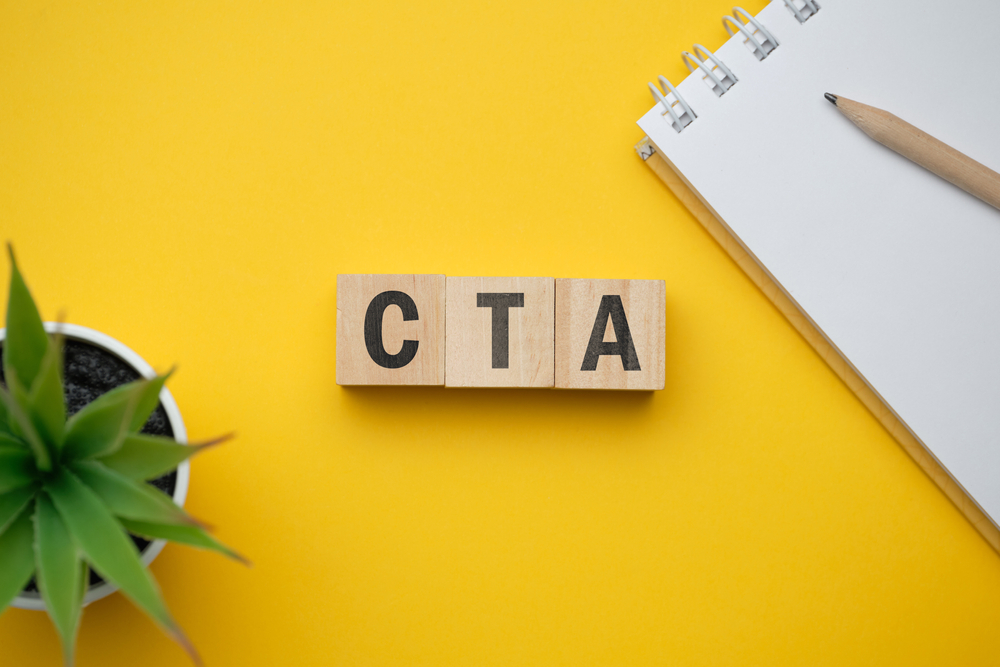 In marketing, the CTA (call to action) is everything. CTA this, CTA that. What's the CTA here? This needs a stronger CTA. We talk up the CTA so much that even our family members know what the initialism stands for. (And yet, somehow, after all these years, Microsoft Word still thinks I'm trying to type "CAT" in all caps. Sigh.)
But stronger (i.e., more effective) CATs, er, CTAs aren't always what we think they are. Yes, the ultimate goal is to move people forward in the buying process — and prove our worth, of course — but if that's all you're thinking about when you're writing your CTAs, then you're thinking about them all wrong. The fact is, the buying process isn't about us, our products or our business at all. It's about the buyer and giving them what they need.
So our goal when writing CTAs should not be to get our audience to buy something (or click something, or comment on something). It should be to answer their questions, help them make a decision or assist them in solving a problem (and if that includes buying from us, then yay!). But considering marketing is tasked with providing content to nurture customers throughout the buying journey, most of our CTAs will not have anything to do with making a purchase. Here are four keys to effective CTAs that have nothing to do with adding a "buy now" button. 
1. Start with top-of-the-funnel engagement.
Don't underestimate the value of early-stage engagement. Getting someone to simply read, watch or listen to your content is a perfectly fine place to start. So resist the urge to gate every piece of content and instead give your audience total access in the beginning. Go ahead and send folks to a YouTube channel without collecting email addresses, link to another article in your blog or drive them to a free (totally free, meaning no contact info required!) guide on X, Y or Z. During this part of the buying process, what's important is demonstrating your value in helping your audience solve a problem. That's the type of call to action that leads to a relationship that, over time, leads to a conversion. 
Your top-of-the-funnel content is about engaging with your (hopefully new) audience, so it's a great opportunity to create content that solves problems, rather than marketing content that drives sales.
2. Think about the WIIFM.
Getting someone to engage with your content isn't easy. So what should that YouTube video, blog post or guide be about? That depends … on your audience. This is where the all-important WIIFM question comes in handy. (WIIFM: What's in it for me?) The best calls to action speak to what the audience wants. And, spoiler alert, that's not to buy your product (unless you're, say, Apple or Tesla); it's to solve their problems or make their life better. 
With that in mind, remember that most consumers don't care about companies. But they do appreciate companies that care about them. Focus less on what you need and more on what your audience craves. What are their pain points? And how can you solve them with a piece of content?
For instance, let's say you're a pool company that wants to sell pools. It's tempting to make every CTA "schedule a design session!" or "buy now!" But what customers want to know is how much it really costs to own a pool and what the differences are between saltwater and chlorinated pools. So give them what they want. And if you don't know what kind of content your customers want, read our post on giving customers the content they crave. (See what we did there?)
3. Consider multiple formats.
As a marketer, you know not everyone consumes content the same way. Not only do some people prefer to read an article while others prefer to watch a video or listen to a podcast while they do other things, these preferences also change situationally. So the CEO who opens your email may be much more likely to watch that video you included over lunch but would prefer to listen to a podcast had she opened it during her evening walk.
The point is that it's best to give your audience options. Yes, it means engagement will be harder to track than running an ad in which the only CTA is "call this number!" but remember, it's not about you. Go ahead and let people decide how they want to consume your content by offering your most useful pieces in a few different formats. You'll reach more people, and it's not as expensive as you might think. Check out Repurposing Content — the Right Way. 
4. Go wide with promotion.
Your calls to action will never be effective if no one sees them. So, once you nail down that primo content you want to drive your audience to, get it out there with some well-written CTAs that speak to the WIIFM. Then, promote, promote, promote. Create a hero image for your website linking to the content. Email it out to your customer base. Post it to your social channels. Consider buying social media ads and using Google AdWords. And lean on brand ambassadors to help spread the word, too. 
Stick with it.
It's true the higher-ups may not understand this approach, but it will be more effective in the long run. As long as you keep answering your customers' questions and helping them solve their problems, they'll undoubtedly turn to you when they're ready to make a purchase. 
For more on CTAs and the buying process, check out 7 Calls to Action to Nurture Prospects.