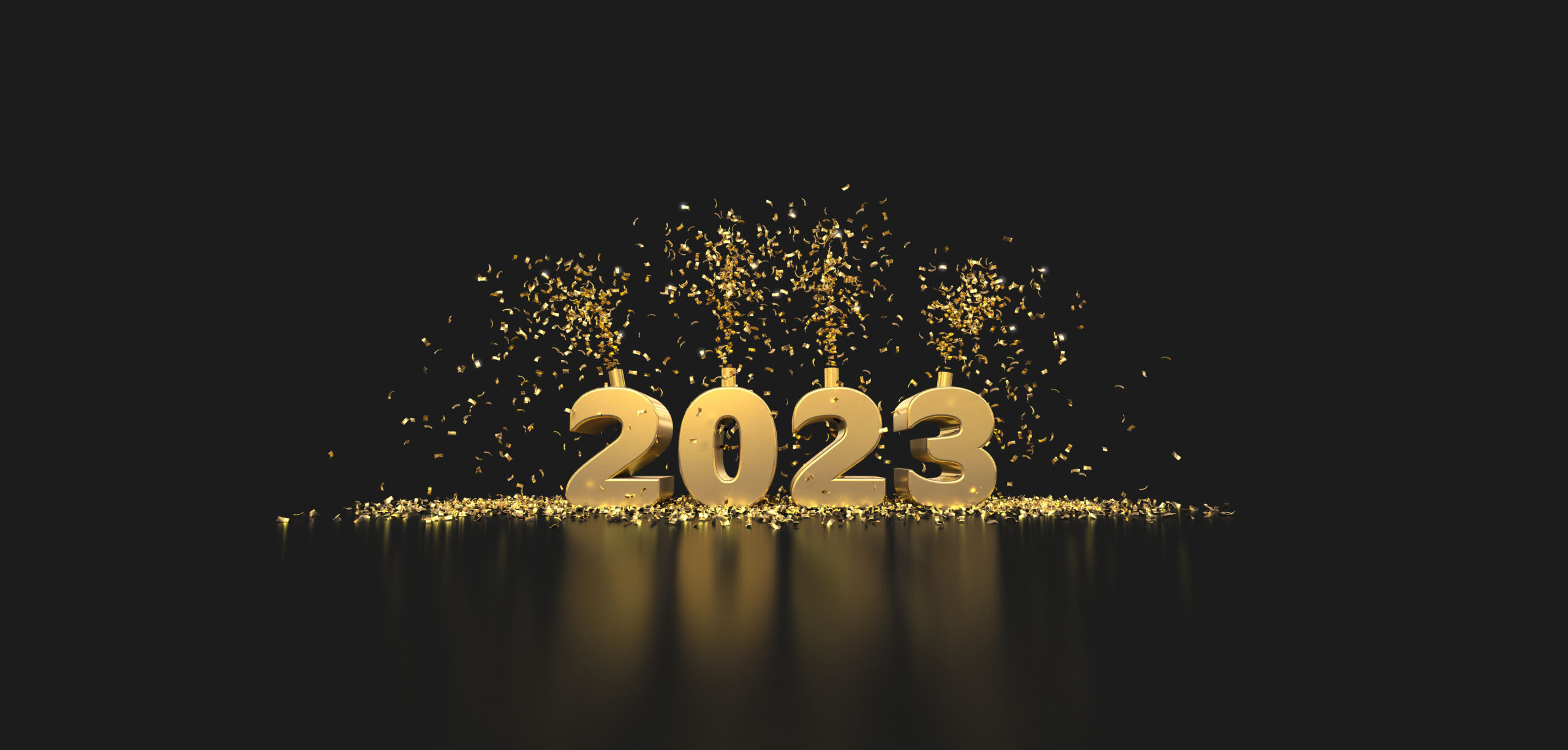 Woohoo! We're officially in the downhill slide of 2022 (finally!). And while you're probably in a mad dash to get items crossed off your list before your end-of-year PTO, there are still some important to-dos left. Focusing on these seven tasks will help you tie a bow on your team's hard work this past year and set you up for success in 2023. 
1. Set goals for the new year.
Ideally, this should have been done when you created your marketing and content plans for 2023. But if you haven't set goals for yourself and your team for the coming year, now's the time. What do you want to accomplish in 2023? How would you like to improve? Here are some content goals to get you started. Once you have yours nailed down, share them with your leadership as well as your creative team.
2. Celebrate your team and their work.
Everyone's been working extra hard these past few years — and in less-than-ideal circumstances. Show your team some love and celebrate them and their work. That could mean a lunch out of the office, a get-together after work or an Oscars-style awards show via Zoom (we've even got award certificates ready to download and fill in). Whatever you decide, be sure to keep the tone fun and celebratory. 
3. Request December invoices early.
With so many people out of the office at the end of the year, it's helpful if you can get invoices to finance in advance. Request invoices early if you need to. You can always ask vendors to estimate and then square up in January.
4. Get your team excited about next year.
Your team knows what your goals and expectations are for the coming year. But what can they look forward to working on accomplishing in 2023? Give them something to get jazzed about so they're ready to jump in and hit the ground running on Jan. 3. 
Hint: Involve your freelancers, too. Consider sending January contracts out now, so you can secure time on contractors' calendars, which tend to fill up quickly once everyone gets back to business in the new year.
5. Schedule early January meetings. 
Along the same lines as sending out assignments now for January, why not go ahead and get some meetings on the books? You don't want to overwhelm people with tons of calendar invitations on Jan. 3. Plus, scheduling ahead of time lets everyone know what's to come.
6. Clean up your files.
Start the new year with a clean desk — and desktop. Purge old files, both paper and digital, and organize what's left. That way, when you start in January, you'll be able to focus squarely on this year's new work.
7. Say thank you.
Regardless of how you decided to celebrate your team, be sure to end the year on a note of gratitude — as in, literally say thank you. A handwritten note to your creative team and anyone else who helped aid your success goes a long way.
We know you'd rather be crossing items off your to-do list this time of year instead of adding to it, but we hope you'll see the importance of these tasks. They really will help set you up for a stellar 2023.