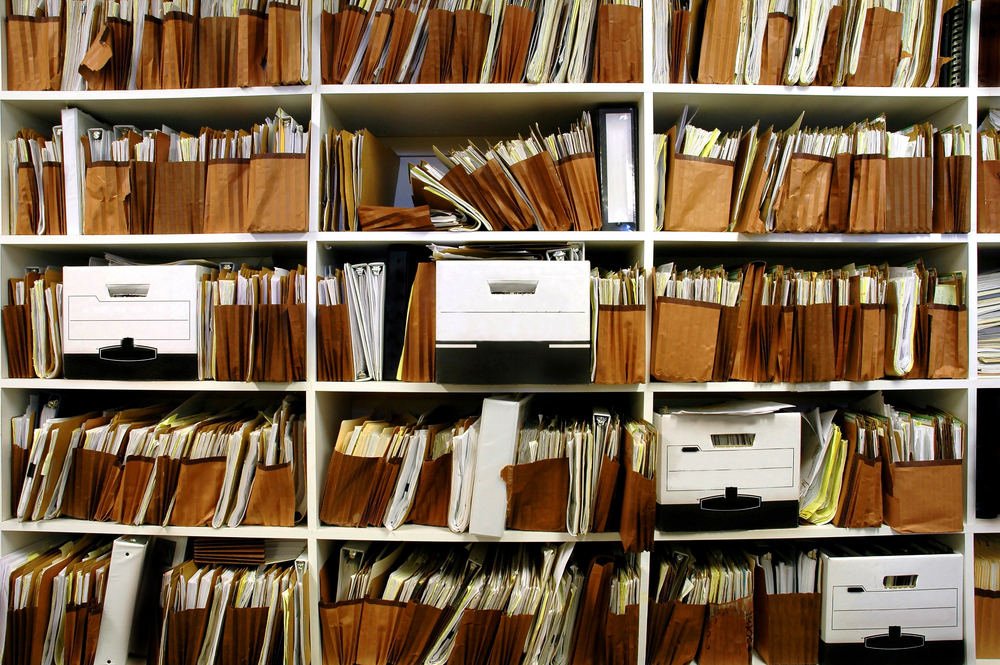 How many times have you sat down to write an article and thought, "Ooh, I've written about this before. I'll use the original as a starting point. Yay! I'm going to save so much time!" (Or is that just how I talk to myself?) 
Anyway, it takes you for-ev-er to find the article in the tangled mess that is the server. And while you stopped to reread that brilliant piece you wrote on who-the-heck-knows-what, you could have written an entirely new article — or two.
Scenes like that used to happen to us a lot. Then we wised up and decided it was time to catalog our content so we could easily locate past work. The time we spent creating the catalog has paid for itself many times over, and not only as an archive. It's also helped us improve our workflow. 
If you're thinking about implementing a catalog system to keep records of your content — and you should — now's the time, before the new year begins. We found it helpful to begin by cataloging new content at the start of the year while simultaneously spending time adding historical content a little at a time. Here are some of our preferred tools and processes for easily managing your content catalog.
Google worksheet or Excel spreadsheet
Good for: Smaller organizations, the budget-conscious
We started with good ol' spreadsheets, and they served us well for quite a while. If you have a small team and an even smaller budget, this is a good route for you. Updating a spreadsheet archive is a great job for an intern. (I know this because it was one of my many tasks as an intern myself!) The key is to make sure it's searchable since spreadsheets can get out of hand fast, depending on the amount of content you produce. Organizing your archive into tabs can help, too — say, by year, medium or service line. 
Important information to track includes publication date and location, title, short description, link and/or path to internal document and keywords. For an easy start you can download our content catalog template. (Just make a copy onto your own Google Drive or download the file as an Excel spreadsheet to get started.) 
Keywords are important because this is a way for other people to search the spreadsheet if they don't know the headline. You also can include a column for category/general content through which you could later filter results.
Airtable
Good for: Teams with lots of clients/projects
A few years ago, the AVC team graduated to using Airtable, which is essentially a spreadsheet on steroids. It has a better-than-decent free version, and we like free. As you have more content (especially attachments), the paid version becomes more appealing. You can purchase individual seats as you need them, and as the plans increase in cost, they come with more space and features.
We use Airtable for not only archiving content but also for communicating about content in real time. It's not quite a work management system (we still email a lot), but it does allow us to see where our content for a client is at any given time. Plus, it lets us attach documents and images and track connected social posts. 
And with the right keywords, it's super searchable, which has saved us on more than a few occasions. For example, when a client who didn't keep their own archive needed info for an audit, we were able to quickly pull the dates that certain pieces of content ran. 
Work Management System
Good for: Larger teams/organizations with healthy budgets
If you have multiple projects that require lots of hands on deck — and you have the budget — we highly recommend getting yourself a full-blown project management (now called work management) system. Such platforms let you keep track of every project big and small so you don't have to worry about anything slipping through the cracks. They also help you keep track of production and approvals and keep communications all in one place. 
Here are a few we've heard good things about: 
Wrike offers a surprising amount of customization for the price point, making it one of the more versatile work management systems out there. We like that stakeholders can comment and make changes right in the platform and all changes are tracked. 
Cost: $$
Monday is the coolest work management system we've seen with a vibrant and easiest-to-use interface around. If one of the more than 200 templates Monday offers doesn't match your workflow, you can create your own. And with the ability to automate tasks, this work management system could save you even more time. 
Cost: $
As a part of the Adobe family of products, Workfront definitely has stability in its benefits column. It boasts a 99.99% uptime rate, and it's pretty easy to use, particularly if you already are familiar with other Adobe products. Plus, it easily integrates with all the other programs you're already using. 
Cost: $$$$