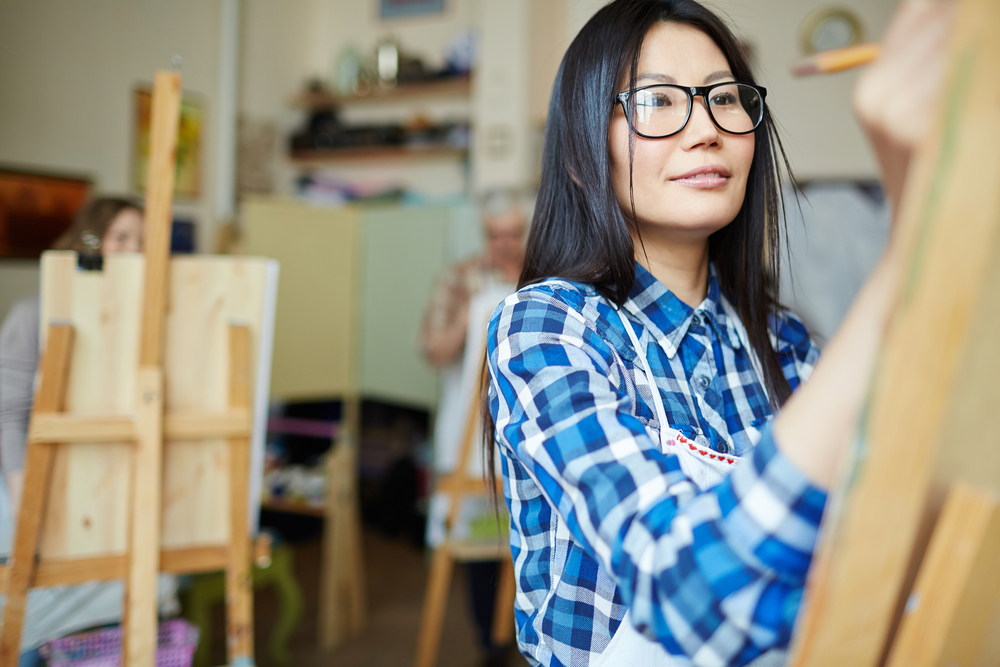 There's nothing more quintessentially "creative" than art. But most of us never pick up a colored pencil, paintbrush or brick of sculpting clay after secondary school. Now's the time, though. 
Taking an art class as an adult has all the same benefits it did as a child — stress reduction, improved problem-solving and enhanced creativity. It doesn't even matter if you're any good. The point is to step outside your comfort zone and see things differently. 
So check your city's parks and rec catalog for a class that piques your interest or sign up for a one-off instruction at a retail studio. Bonus points if you invite your team for a brainstorming sesh afterward.